"Fresh eyes" is the name of this past week. I stepped away from the editing station to shake off any tunnel vision I might have had during this process (after some great advice from my brother in arms, Princeton), it's served me good because I immediately was able to point out spots in the doc that needed to be shorter, others that needed to go in a different place and found a new healthy pacing and rhythm to the story. I'm so passionate and attached to some scenes that it's really hard to cut them out or trim them in any way, stepping away from the editing project has helped me immensely in watching the film as a member of the audience once again.
After taking a 'break' of a few days I've gotten  a much better sense of the duration of each act, where the antagonisms come in and who really is my subject and what she's really trying to achieve, it's so hard to figure out sometimes what is really needed for the story to truly unfold, and since I shot the whole thing with Pablo, I was there when things were going great and when her life seemed to be in a downward spiral, I was there and I felt every bit of it. Other filmmakers friends always told me to be careful with this, to always leave a hefty gap between me and my subject, and man I really tried, but I completely failed at doing so. I cared a lot about Wendi, and I still do. It's really hard not to.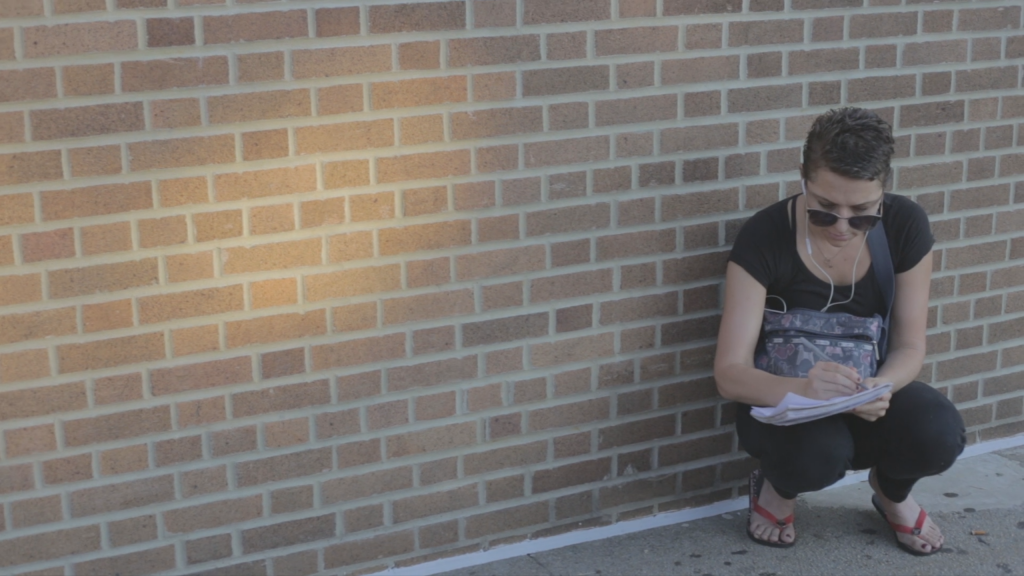 So, I'm ready to get back to editing after some great feedback, I'm ready to go out there and get the last interviews and some additional B-Roll in NYC, and then will be ready to go. This all stills feels like it's happening to someone else, every time I think about "holy shit, we're getting a movie ready for theatrical release" I freak out and some heavy breathing is involved, and then I think about all the grueling hard work we've put into making this a reality and I try hard to feel proud of myself (which is really hard for me to do). At this point, I can't wait for the movie to ready for everyone to see!