It's been a long road to get here. L O N G. But here we are, not only did our documentary come out during the weirdest year up to date, but we were able to land a deal with the Tubi (tubitv.com), owned by Fox, Tubi has come in to compete with the biggest streamers with one strong proposal, EVERYTHING IS FREE TO WATCH! Yes, yes, Free! No emails, no credit cards, no tricks, it's free.
With an ad-based model, you can watch an immense plethora of movies with a few short ads, just like the old days on tv but the pauses are brief, and did I mentioned it's FREE?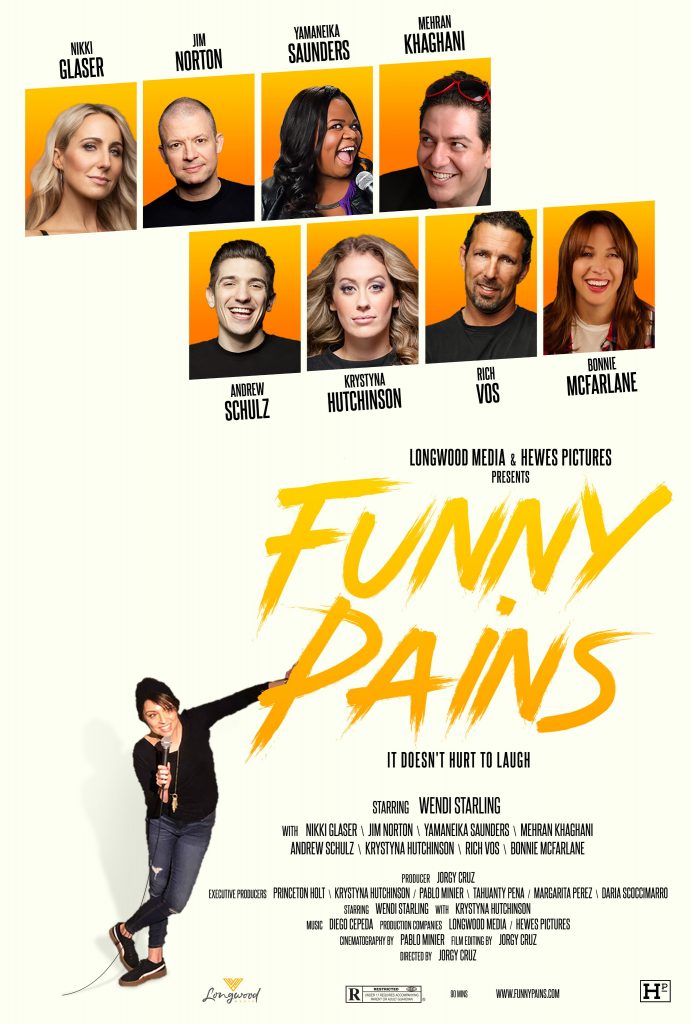 After receiving good reviews all around, "Funny Pains" has been seen by so many people that it has surprised me. The movie connects with all types of people that have struggled with mental illness, achieving their dreams, and of course, with comedy fans. The deep dive we take into the lives of well-known and respected New York comics is one of a kind. This is not a lecture on comedy or a 90-minute Ted Talk about the technique of crafting a joke, it goes deeper and it's brutally honest.
If you haven't seen it, give it go, will you? If you have please share with your friends, a lot of people are connecting with he story and the lead, Wendi Starling in very profound ways.
All options to rent, buy or watch for free can be found HERE.